DUPIXENT MyWay® is a patient support program that can help enable access to DUPIXENT and offers
financial assistance to eligible patients, one-on-one nursing support, and more.
ClickTap to Learn More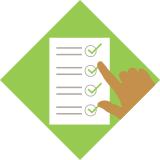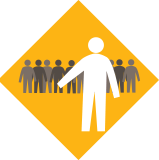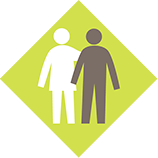 How to access DUPIXENT
After prescribing DUPIXENT for your patient, initiate the insurance coverage process. DUPIXENT MyWay can provide coverage support such as a benefits investigation, prior authorization and appeals support.
Once coverage for DUPIXENT is approved, your patient must work with the specialty pharmacy to arrange for delivery of DUPIXENT to their home or preferred location.
After final approval and payment are received, the specialty pharmacy will ship DUPIXENT to your patient's home or preferred location.
View Transcript
Putting the pieces together for acquiring DUPIXENT.
DUPIXENT is covered under the pharmacy benefit plan, which requires a patient to coordinate delivery with a specialty pharmacy.
After a healthcare provider prescribes DUPIXENT, the patient schedules their delivery of DUPIXENT from the specialty pharmacy, pays the copay, coordinates the shipment, and can administer DUPIXENT themselves or receive the injection from a caregiver after appropriate training from their healthcare provider.
It's important to understand the specialty pharmacy process and its role in obtaining DUPIXENT.
Many specialty medications, such as DUPIXENT, have longer turnaround times because of the prior authorization process.
When DUPIXENT is prescribed by a healthcare professional, you can work with the patient to complete the Enrollment Form, and then fax the Enrollment Form with all signatures, dates, and ICD-10 codes to DUPIXENT MyWay.
It is important that the patient consents to receiving communication from DUPIXENT MyWay and indicates how they would like to be contacted, whether it be via email, phone, or text.
Once enrolled, a benefits investigation to determine coverage begins.
It's important to understand how to identify prescription drug coverage. Key points of contact for coverage are located on the card itself.
Some plans, including commercial and Medicare, may even have a separate pharmacy benefit card.
A Summary of Benefits Form will be faxed to your office within a few days, detailing the patient's coverage—including prior authorization requirements and out-of-pocket costs. DUPIXENT MyWay will not conduct the benefits investigation, nor send a Summary of Benefits Form, for providers who have checked the specialty pharmacy box on the Enrollment Form, as this indicates that they wish the specialty pharmacy to conduct the benefits investigation.
DUPIXENT MyWay can provide certain limited support
The prior authorization information required by the patient's insurance to approve coverage for DUPIXENT may include the patient's history, medication, and clinical information.
It is important to note that a plan may deny prior authorization. There are several reasons for this, including incomplete documentation, administrative errors, clinical reasons or a no-coverage determination, or a plan exclusion.
Approval is not guaranteed. Appealing the health plan's denial does not always result in approval of DUPIXENT.
In the case of a denial, you may consider writing an appeal, if appropriate, making sure to address the plan's specific concerns. You can refer to DupixentHCP.com for the appeals kit, which will provide information about the process of appealing a denial, and reference sample letters provided by DUPIXENT MyWay.
In some denial cases, a plan may require a peer-to-peer review with a medical reviewer at the health plan.
If the prior authorization is reviewed by the patient's insurance carrier and is approved, the prescription is triaged to the specialty pharmacy for fulfillment.
It is recommended that you fax a copy of prior authorization approval to DUPIXENT MyWay to help the office staff continue the process in several ways, such as:
Initiating contact with the patient regarding the approval and sharing the specialty pharmacy name and phone number.
Advising the patient to contact the specialty pharmacy for preferred delivery location.
And reminding them that the specialty pharmacy may call them from an unknown number.
Lastly, the specialty pharmacy reviews the prescription and contacts the patient to arrange for payment and delivery. If the patient is eligible for copay assistance, the patient or caregiver can then ensure the copay assistance is applied, coordinate delivery with the specialty pharmacy, and access additional DUPIXENT MyWay support.
Once final approval and payment are received, the patient coordinates shipment to their home or their healthcare provider's office, depending on treatment plan.
Remember to monitor and document the patient's progress for reauthorization. DUPIXENT MyWay will also remind the healthcare professional when the authorization is up for reapproval.
Need additional guidance with the enrollment process? Contact your Field Access Specialist or call DUPIXENT MyWay at 1-844-387-4936, Monday through Friday, 8 am to 9 pm Eastern Time.
© 2020 Sanofi and Regeneron Pharmaceuticals, Inc.
All Rights Reserved.
DUP.20.03.0270 05/2020
You or your patients can contact
DUPIXENT MyWay at 1-844-DUPIXEN(T) 1-844-387-4936).(
Monday-Friday, 8 am to 9 pm ET
Enroll your patients in DUPIXENT MyWay
Learn how to get your patients started with DUPIXENT MyWay. Download and fill out the enrollment
form with your patients.